Ratatouille from Provence, France
2022-05-04
While on your way to Catalina Island, crossing an ocean, or simply enjoying a day on the water, a nice meal always keeps the crew's spirits up! With summer around the corner, Naos Yachts will regularly showcase recipes that can easily be cooked on board. Enjoy!
Ingredients: 
4 cloves of garlic
1 large eggplant
3 bell peppers (mixed color)
4 zucchinis
4 tomatoes
Olive oil
Herbs of Provence or Italian Mix
Salt & Pepper
Serving suggestions: Serve right off the pot on its own or as a side dish with rice or other grains. But... it's even better the next day, room temp, cold or warmed up. Bon Appétit!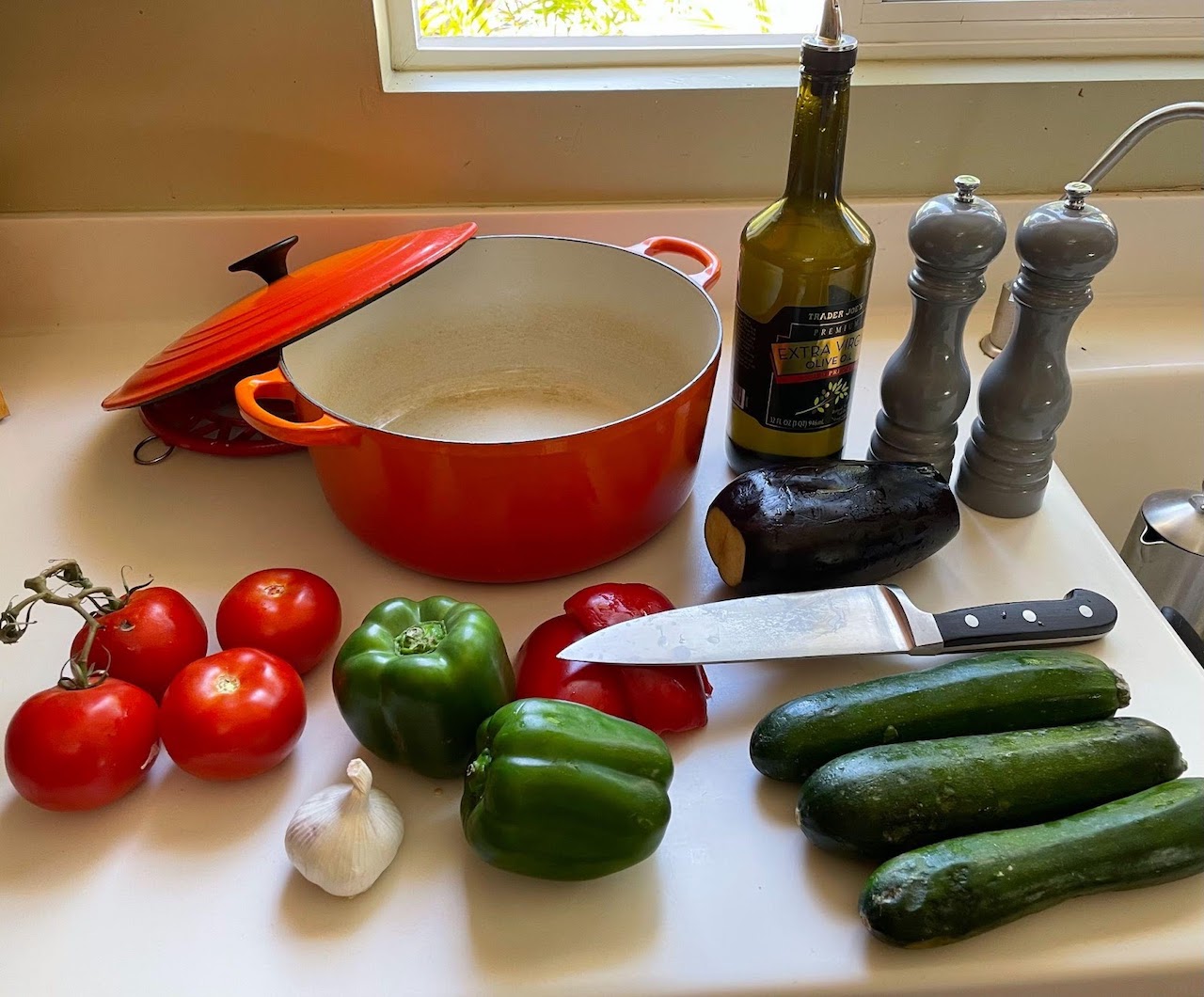 Step 1: Crush the garlic, add 2 tbs olive oil in the pot, turn the heat on medium and brown the garlic. While the garlic cooks, prepare the eggplant.
Step 2: Chop (and peel if you prefer) the eggplant, add to the pot with another good dash of olive oil. Turn the heat to medium high. While it cooks for 5 min, prepare the bell peppers.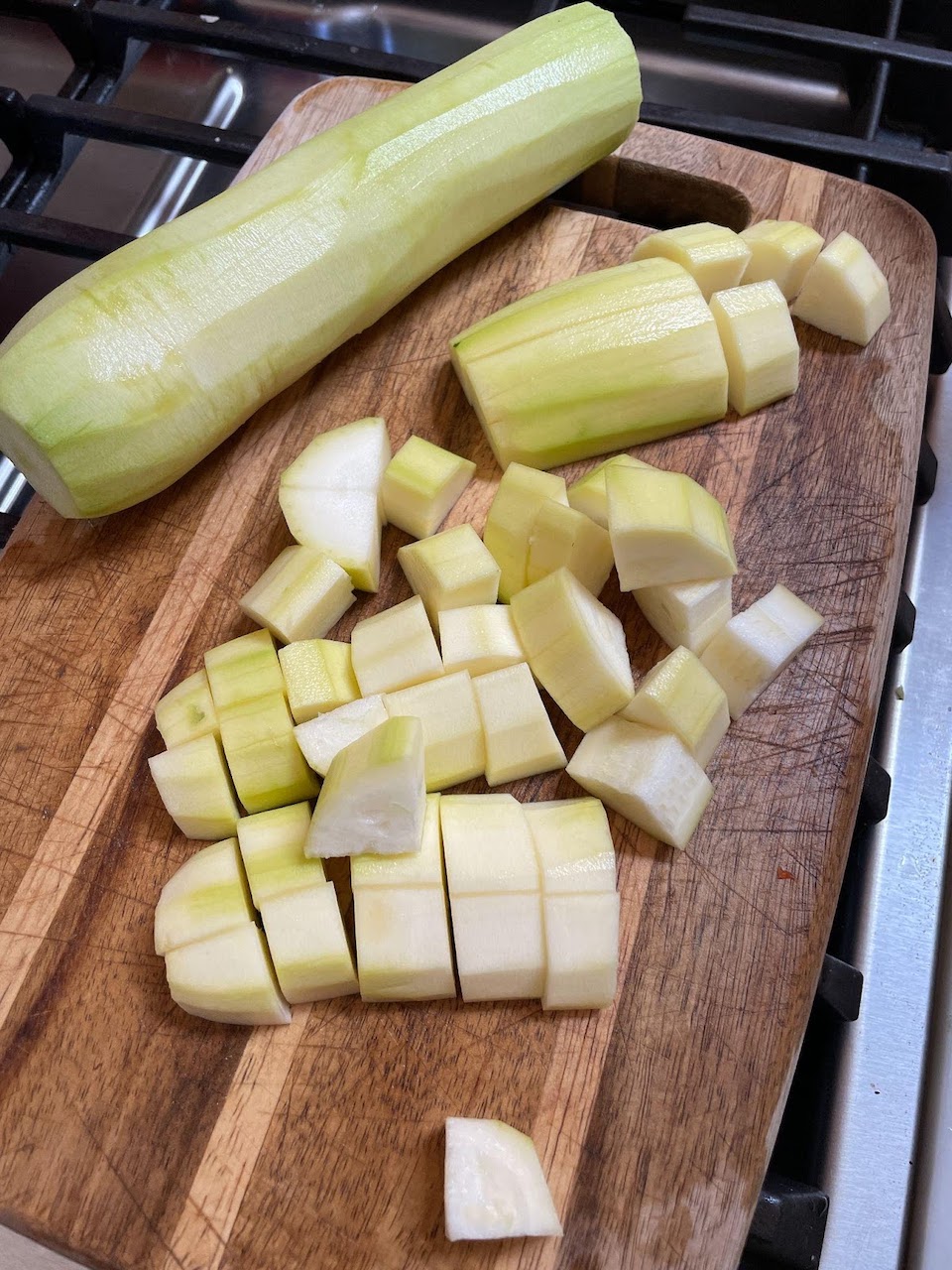 Step 3: Cut the bell peppers in small strips, add them to the pot with a little bit of olive oil as the eggplant will have absorbed most of it, stir and cook while you prepare the zucchinis.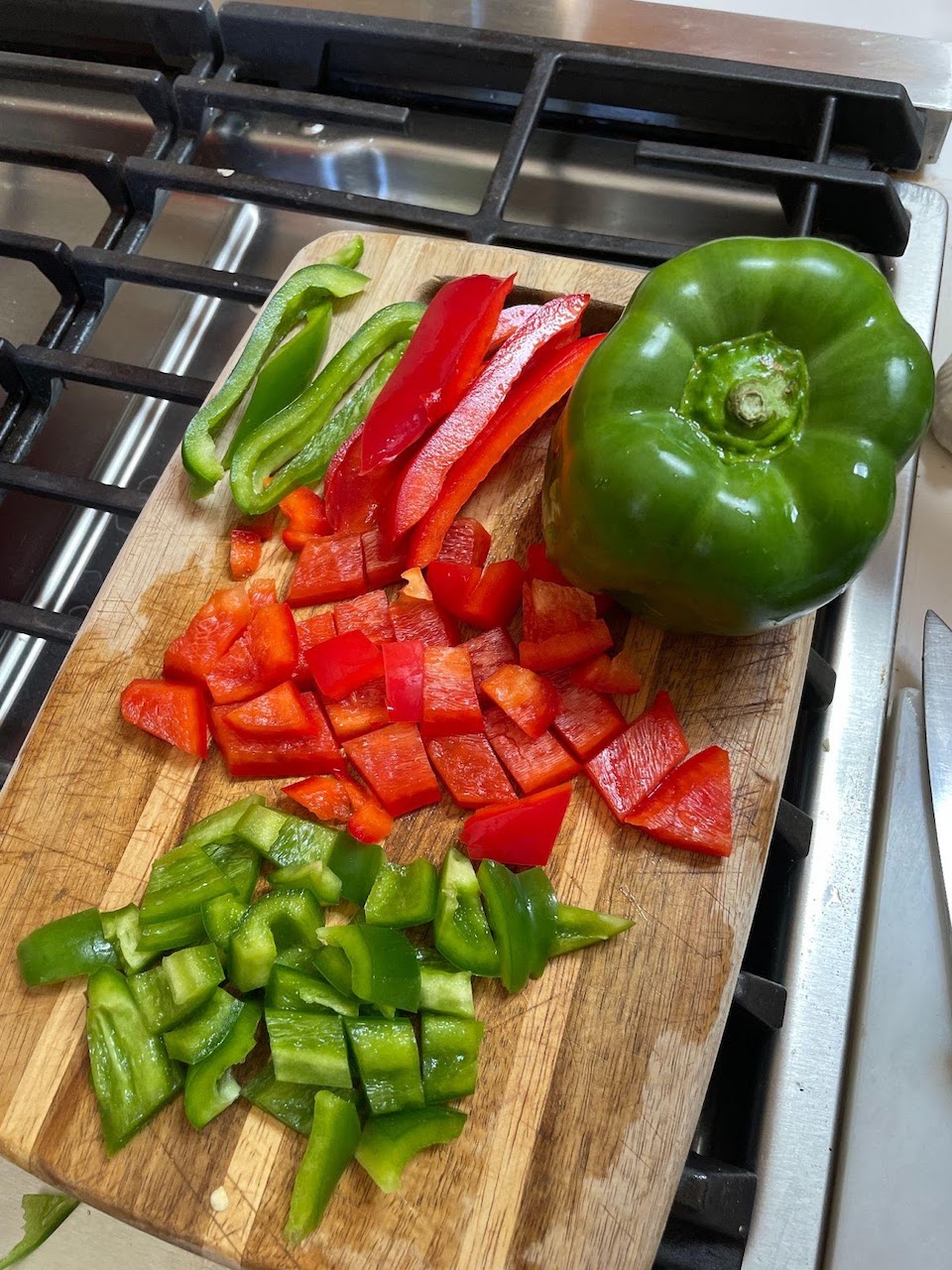 Step 4: Chop the zucchinis and add them to the pot with salt, pepper & the herbs. Check that there's enough olive oil to lightly coat all the vegetables. Cover and let simmer on medium heat for 10 minutes.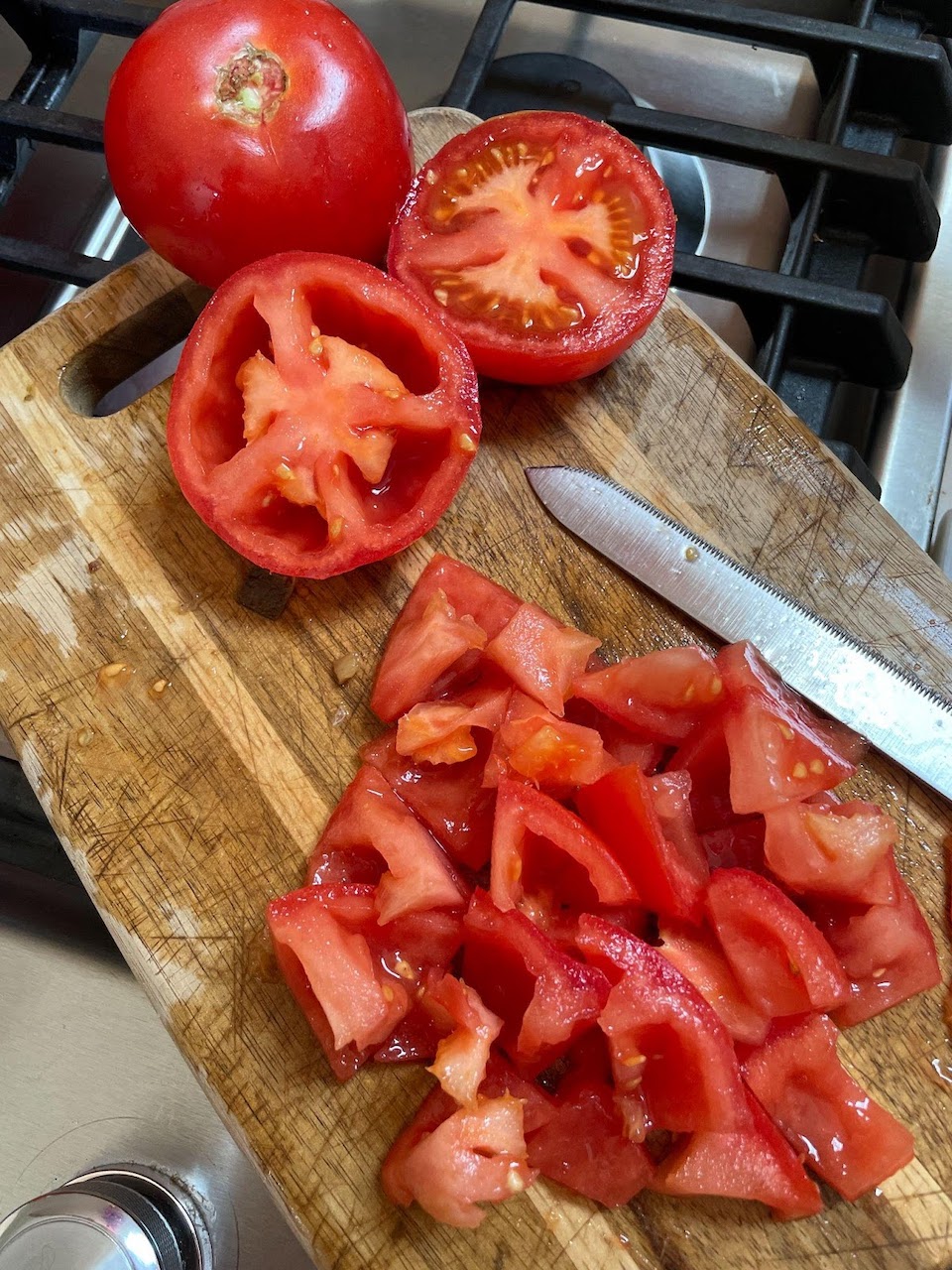 Step 5: Chop and seed the tomatoes. Add them to the pot, stir, and cover again. Cook for another 10 or 15 minutes. Uncover and turn the heat to high for a few minutes. Voilà!